---
Liebes Tagebuch
We looked at the Golubac fortress, the "pigeon castle", and strengthened it. Uros has one more attraction for us, and that is excavations from Roman times. Viminatium was an impressively large city for its time between the 1st and 6th centuries. Some also call it "Pompeii of Serbia" because it is still well preserved. The fortress was used by the Romans to protect the empire against northern peoples and to prepare their own northern campaigns.
However, in the 4th century the city itself fell victim to the Goths and then to the Huns and never recovered until Viminatium was finally abandoned.
We are late and actually the site has already been closed, but we can join a group of teenagers that is just as large as it is unmotivated and who are gradually working through the sites.
---
---
First we visit a mausoleum that must have belonged to a rich family. The bones of the family members are impressively intact and are on display. Some crypts still display impressively colorful frescoes in the light of a flashlight.
Next we visit the remains of a thermal bath that still has a highly developed architecture.
Next to it is an amphitheater or the arena. A wooden structure was built to give a larger audience the feeling of watching a play. I wonder if there might be re-enactments of gladiator fights.
---

---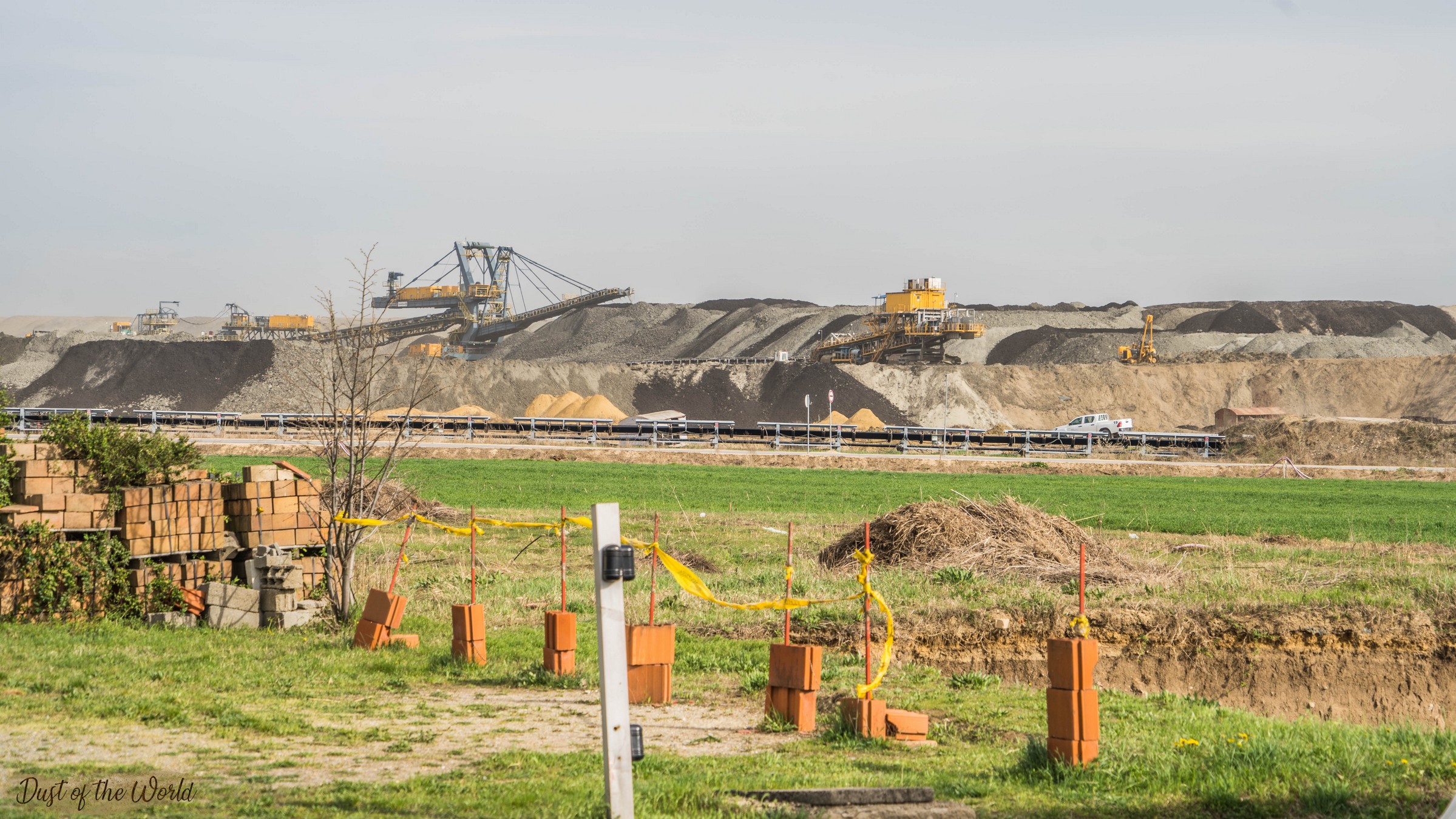 ---
While the open-cast mine next door is progressing and hopefully not one day swallowing up the last original excavation sites, the former Viminatium has been replicated as an entire Roman villa on site. The work is fantastic. One can well imagine what it is like to live in such a building and find refuge from the heat.
A large model of the former fortified city has been made in the lower part of the building. You can see how the streets were laid out, the temples, the forum and the insulae, the ancient panel buildings. The city was protected by a wall and towers, yet the legion lay outside in its own small town.
---
---
---
---
---
It's a funny coincidence that archaeologists with a focus on any era can get their money's worth in this place. Not only Romans had important cities here. The remains of a family of mammoths have also been found here.
One that was proudly christened "Vika" is still extremely well preserved and most of the bones are still intact in the right places.
---