The traveller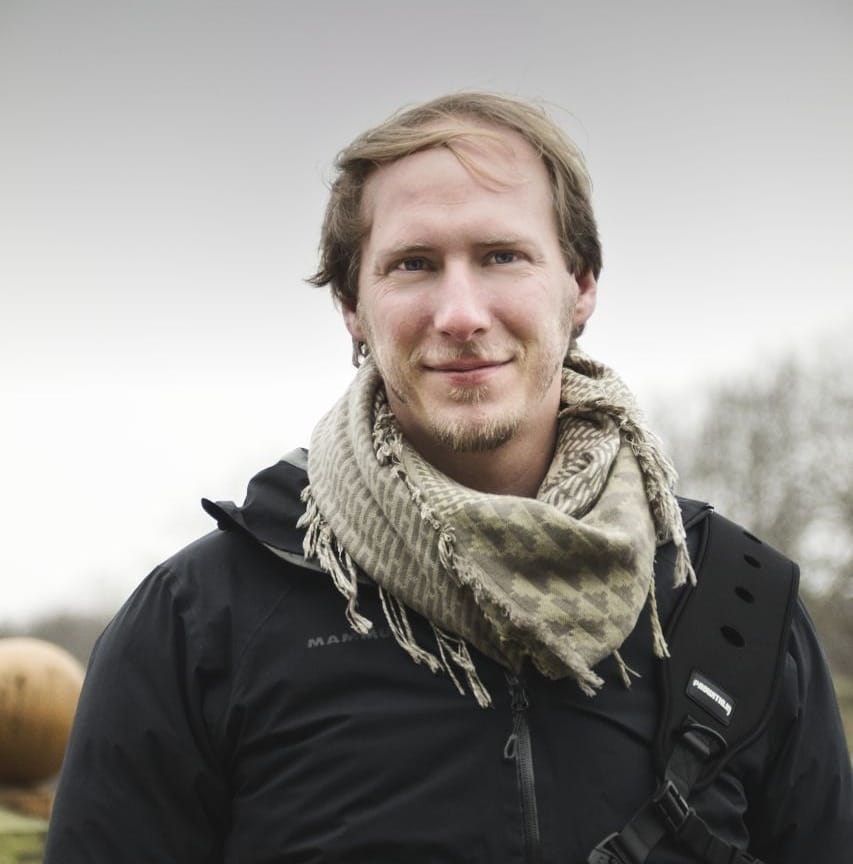 I grew up with a good family, I have an IT job that I enjoy doing and I earn well, and I have my friends around me. Why should I give up all this to travel to an uncertain future? Why am I putting myself and my future in danger?
Born in Germany, traveling the world, living in Germany, Spain and New Zealand, backpacking in Iran or kayaking in Sibiria, lover of science, nature. A couch at a hospital family is far more appreciated than any five star hotel. I try to find the good in people and engage with projects, that might help them. I try to help research of climate change.
Life couldn't be better, I live in one of the world's most liveable cities and my job in the public service is safe. I could go on like this forever, day in and day out. But what do we do that for? I am a person who needs goals. I have pursued my previous goals mainly to build a future and to enable myself to travel. The future I've been working towards has now become the present. I am not interested in a career ladder because I want to be free enough to change places when I want and travel wherever I want. As other people sit back and find happiness in their happiness – or pretend that it is – I look around and see that there is so much that you miss while you do your daily routine. Life could be over, the place in the book could be reached, "and he lived happily ever after." But I have not yet reached this chapter. That is why I have to leave and take the risk that will be the beginning of a new story.
---
---
Sara is my soulmate. She left Tehran after university and lived in Sweden and Germany since before she decided to see more of the world. She can laugh and smile and dance and make even the most shy people dance. No child can resist her. She thinks there is a responsibility, when you go traveling. There has to be something good about the path that one goes and she wants to leave any place better than it was before.
Leon is the youngest discoverer in our family and also the part-time prince of darkness. He has already visited a number of countries when he was only a few months old, such as France, Madeira (Portugal) and Iran. He already has a strong curiosity and appreciates getting to know new things, areas and people. His new goal is to explore South America!
---
Uli was always my companion on the most extreme of my trips. His unwavering optimism drove us beyond our limits. We met in a world travel forum and came up with the plan to travel around the world with a Russian Buchanka. Unfortunately, we were never able to implement this project, even if we worked hard on the vehicle. But without our travels together, both of our lives would be very different today.
In 2017, Uli went to Saint Petersburg, to North Ossetia-Alania, to Georgia and Armenia and in 2018 to Russia again, this time to remote Siberia.
Uwe is my best friend and since the funny idea of going to Scotland over a couple of beers and whiskey we have been going on a road trip or hike together every year since 2013. When it comes to making friends with people on the go, there's no one better than him.
Together we explored Scotland 2013, Iceland 2014, Cuba 2015, Albania, Montenegro and Kosovo 2016, Ireland 2017, Iran 2018, Bosnia & Herzegovina and Croatia 2019 and Bulgaria 2021.
Through the devious detours I had the pleasure of getting to know Chris. From the initial approach of recruiting an expert for Uwe and I's expedition to Scotland, a friendship developed that led to further trips, numerous meetings and an enormous increase in whiskey consumption.
I drank with Chris in Scotland 2013, Iceland 2014, Albania, Montenegro and Kosovo 2016, Ireland 2017 and Bosnia & Herzegovina and Croatia 2019.
I try to earn some money on the side with my travels through online marketing. If you would like to support me, I would be happy if you browse my marketing page and use me by clicking on the advertisement displayed or using an affiliate link:
---